Carriers struggle to hold transpacific GRIs as rates come under pressure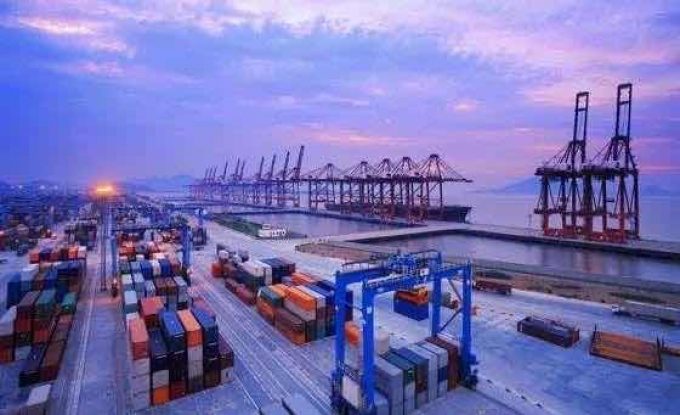 The transpacific mid-April GRIs imposed by carriers, ahead of the finalisation of annual contracts, are beginning to lose steam as container spot rates from Asia to the US come back under pressure.
Xeneta's XSI Asia-US west coast component declined 9% this week, to $1,484 per 40ft, while the Freightos Baltic Exchange FBX average spot rate fell 10% to $1,527 per 40ft.
For the Atlantic coast, the FBX reading for Asia to US east and Gulf Coast ports dipped 4%, to $2,407 per 40ft.
During Maersk's Q1 earnings call yesterday, CEO Vincent Clerc commented on the relative success of the GRIs on the transpacific, adding: "There has been a bounce-back, as it looks like things are firming up a little bit, which is positive."
Moreover, he said the "more rational behaviour and better conduct" of the liner industry had prevented rates on the route from "going all the way down".
However, Mr Clerc said there were still risks associated with the huge amount of newbuild tonnage due to be delivered this year and next. He explained: "At the operational level, it seems there is a lot more rationality; on the ordering level, it is still a concern for us to see the level of ordering and what needs to phase-in to 2023 and 2024."
Like Yang Ming chairman Cheng Cheng-mounte
, Mr Clerc downplayed any notion of an earlier-than-expected rebound on the tradelane and said: "We continue to expect a recovery in volumes in the second half of the year."
Meanwhile, according to US-based consultant Jon Monroe, carriers are pressurising BCOs to finalise annual contracts at just above current spot levels, but he reported that some deals with bigger-volume shippers were being concluded lower.
"I am hearing large BCO contracts at $1,200 to the US west coast and $2,200 to the east coast," he said.
Elsewhere, on the Asia to Europe tradelane, the spot market continued its positive trend of recent weeks as Drewry's WCI shows a 3% increase on the week for North Europe, to $1,645 per 40ft, and a 2% uplift for Asia to Mediterranean ports, to $2,322 per 40ft.
Rumours abound of a mid-May GRI to North Europe, but given the continued weakness of the market, carriers will be concerned that they will be unable to make an increase stick.
As expected, spot rates on the transatlantic are beginning to normalise, after carriers flooded the market with extra capacity. The FBX North Europe to US east coast component shed another 10% this week, to $2,768 per 40ft, while the XSI plunged 15%, and 33% month on month, to $2,628 per 40ft.
At this rate of erosion, the XSI will be back down to the historical average rate for the tradelane of $2,000 per 40ft before the end of the month. It remains to be seen whether carriers will be able to hold the rate at that level, and if the new entrants on the route can survive.
In today's fast-paced global marketplace, businesses need a logistics partner they can trust to handle their shipping needs efficiently and cost-effectively. That's where we come in - our logistics services offer a comprehensive range of solutions to meet your unique shipping requirements. Whether you're a small business looking to grow or a large corporation with complex shipping needs, we have the experience and expertise to help you succeed. Contact us today to learn more about our customized freight solutions and experience the difference our logistics services can make for your business.